About us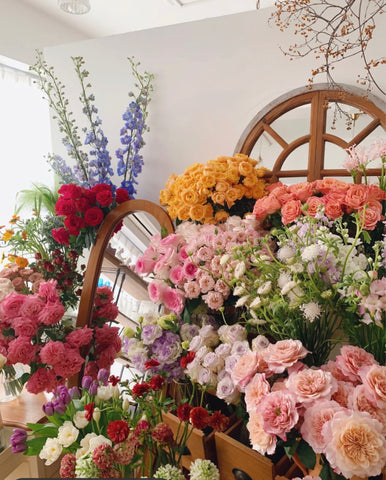 Heyday is a charming flower shop located in the heart of Sai Ying Pun, Hong Kong, founded by sisters Samantha and Savannah. This boutique flower shop offers a wide variety of fresh, high-quality flowers and plants for all occasions.
In addition to offering a wide selection of fresh flowers and plants, Heyday also hosts workshops for flower enthusiasts of all levels. These workshops provide a unique opportunity for customers to learn about the art of floral arrangement, as well as to connect with other like-minded individuals in the community. Led by experienced florists, the workshops at Heyday cover a range of topics, from basic techniques to more advanced skills.
Whether you're looking to enhance your own skills, or simply looking for a fun and creative experience, Heyday's workshops are the perfect way to learn more about the art of floral arrangement. Come join us and discover the joy of working with flowers at Heyday!
//
Heyday是一家位於香港西營盤中心地帶的花店,提供各種鮮花和植物,適合各種場合。

除了提供各種鮮花和植物外,Heyday還舉辦適合各級花卉愛好者參加的工作坊,為客戶提供了一個獨特的機會,學習花卉佈置的藝術,並與其他志同道合的人建立聯繫。

Heyday的工作坊由經驗豐富的花藝師領導,涵蓋了各種主題,從基本技巧到更高級的技能。無論是想提高自己的技能,還是簡單地尋找有趣和富有創意的體驗,Heyday的工作坊都是瞭解花卉佈置藝術的完美方式。
在這裡,你可以與志同道合的人一起探索創造力,感受花卉帶來的樂趣。快來加入我們,在Heyday花店發現與花卉共處的樂趣吧!